Sponsor the next AU student satellite
You and everyone else can support climate research if you can spare a dime
The second satellite DISCO 2 in the national Danish student satellite program is being designed by students at Aarhus University and the IT University in Copenhagen. In collaboration with Arctic Research Centre and iClimate it will contribute to the study of climate changes in Greenland. This satellite is the most ambitious student satellite to now, and YOU can help making the mission a reality.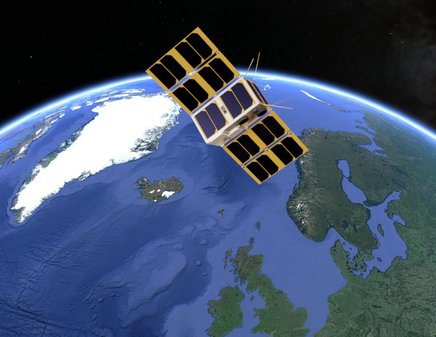 The mission budget has almost been secured via generous donations from Industriens Fond and Thomas B. Triges Fond (covering the satellite, ground station and launch), but a bit is still missing. That is why the team behind DISCO 2 had a bright idea: Crowdfunding.
This has never been tried before in the present context and it took some time and a lot of legal discussions, but now we are ready.
You can donate your part via this link.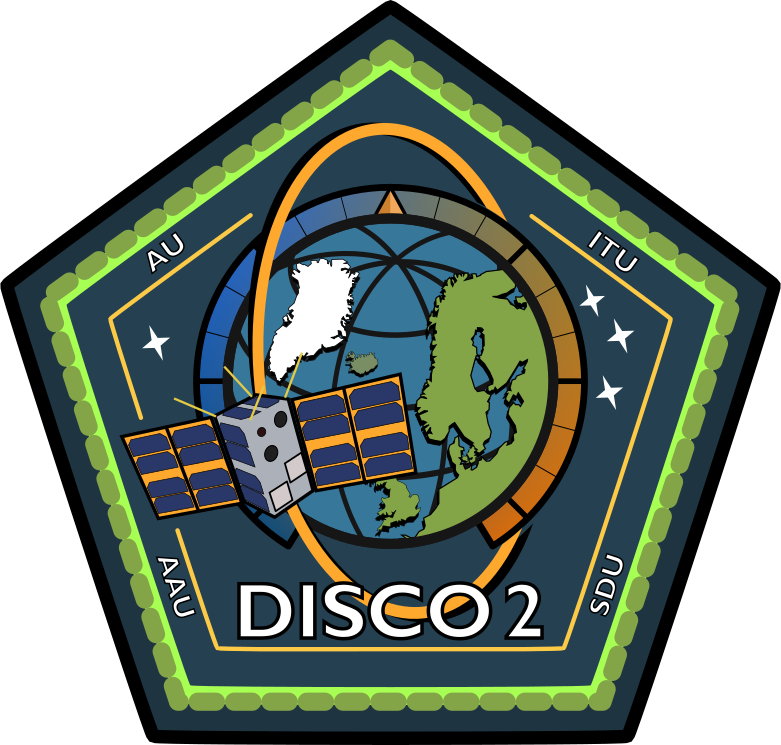 Det særlige bomærke for DISCO 2 missionen er tegnet af Asbjørn L. Christensen.

All donations, large or small are welcome. Instead of buying that extra cup of coffee or that draught beer that you really didn't need at the café or the bar, you can give a relatively small amount to our mission (or a huge one, depending on your thirst!), helping not only to strenghten the competences of our students within space technology but also to help research in climate changes.
Support DISCO 2, and don't forget to tell it to family and friends!
Do you need a little help convincing them? Try this videolink.